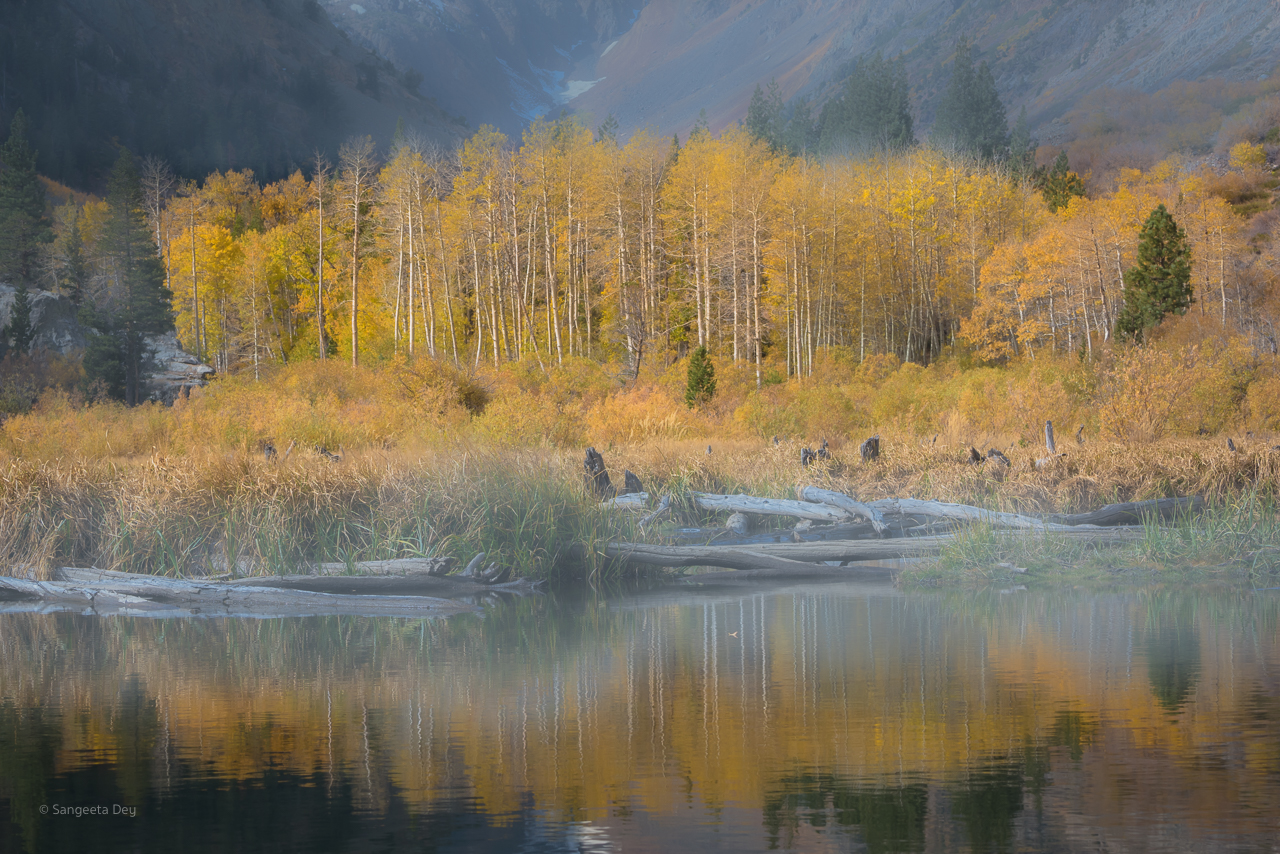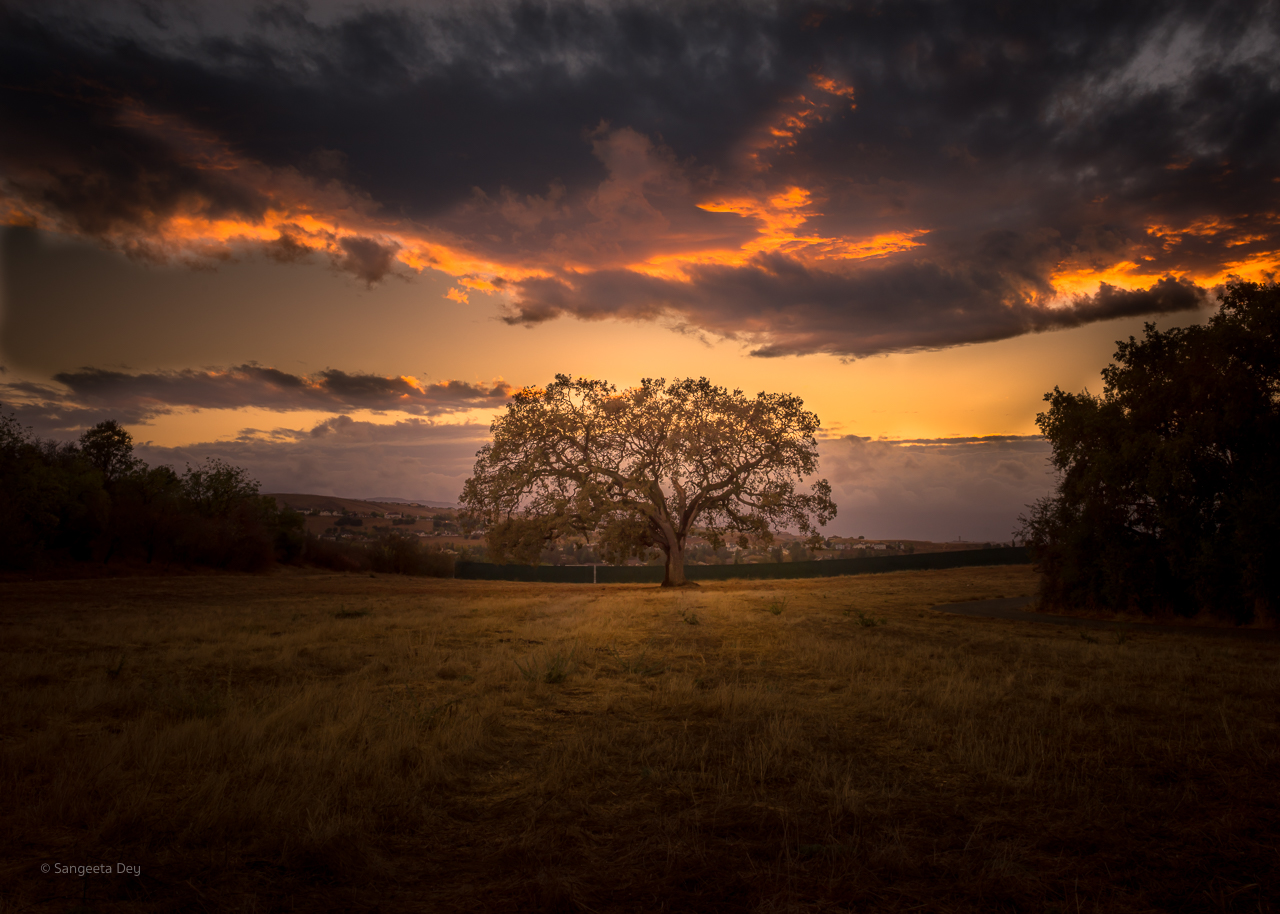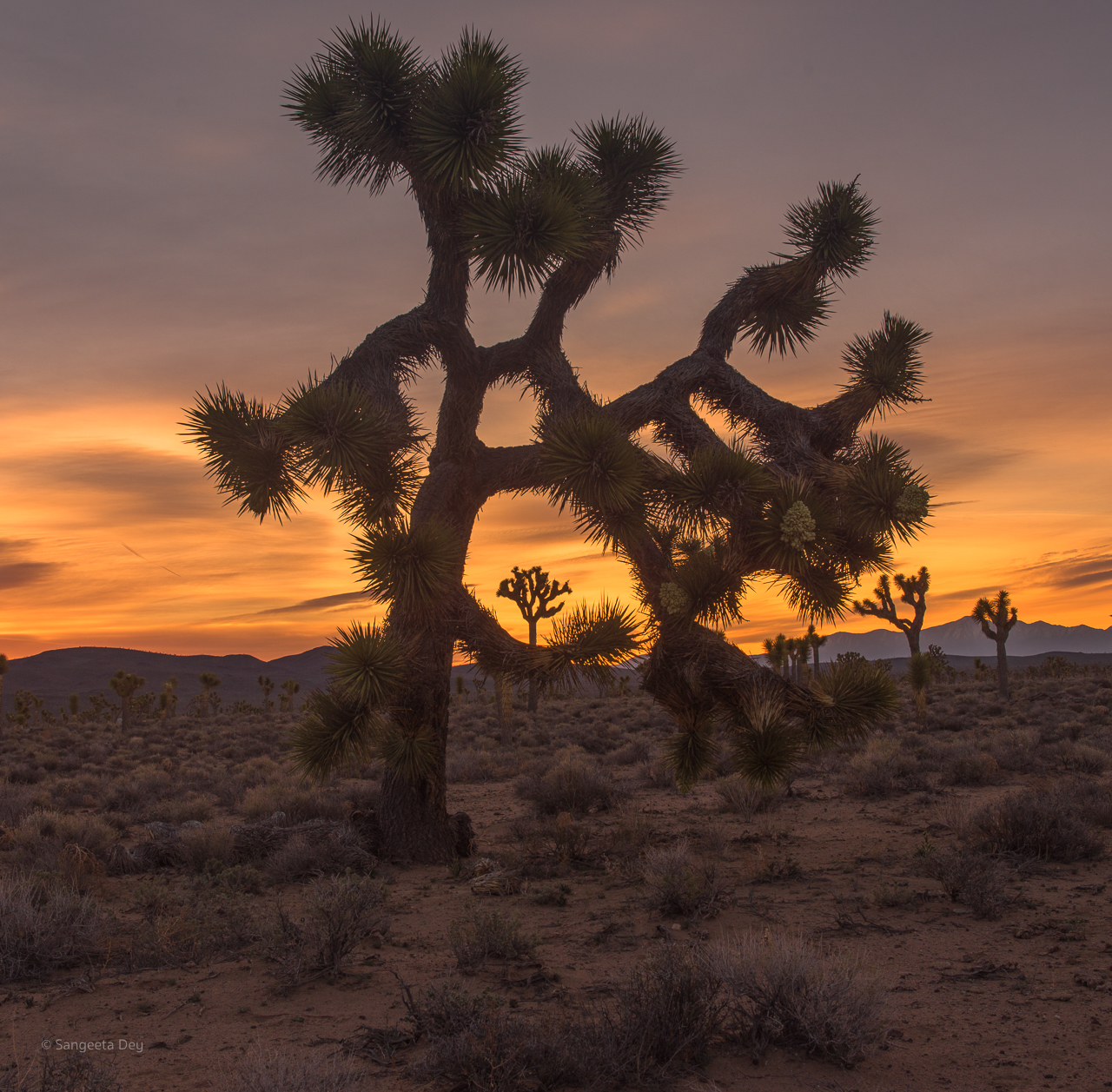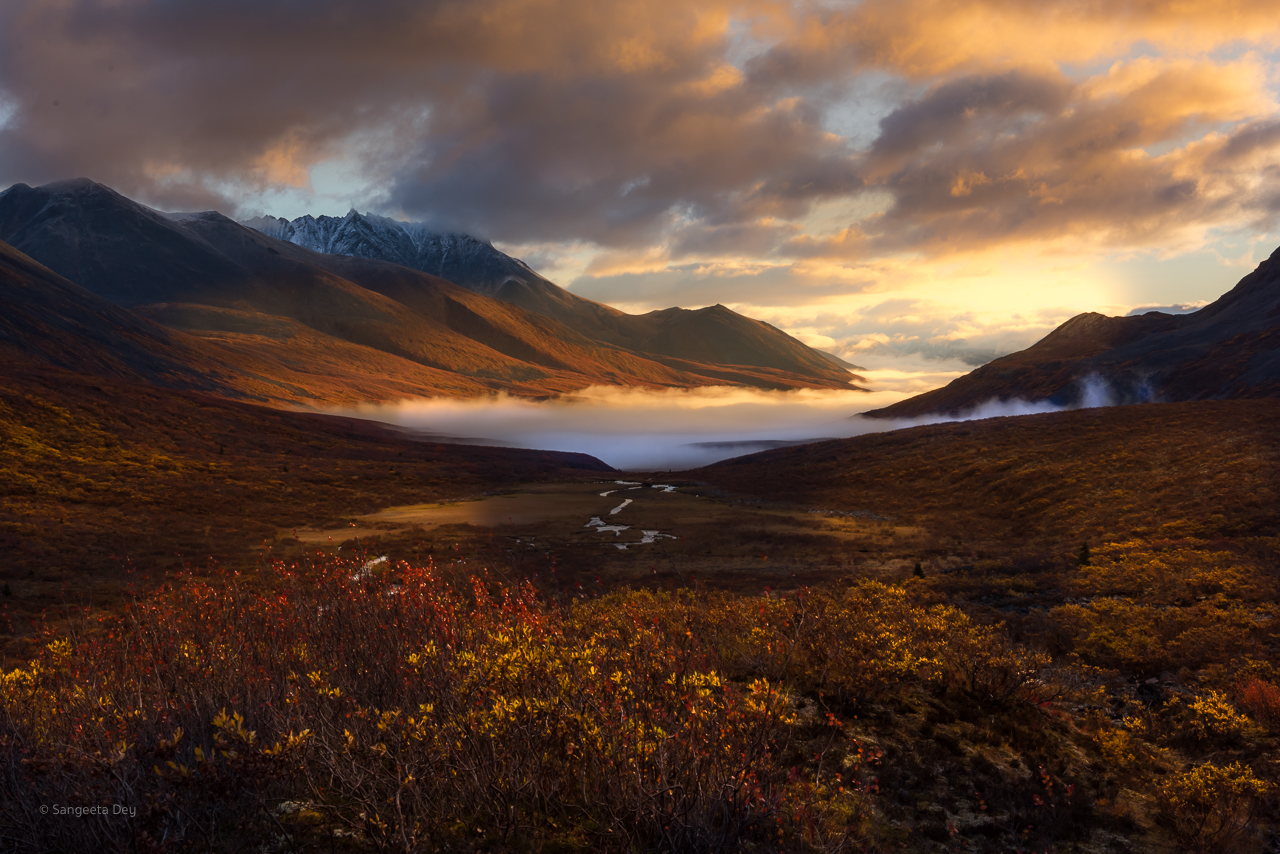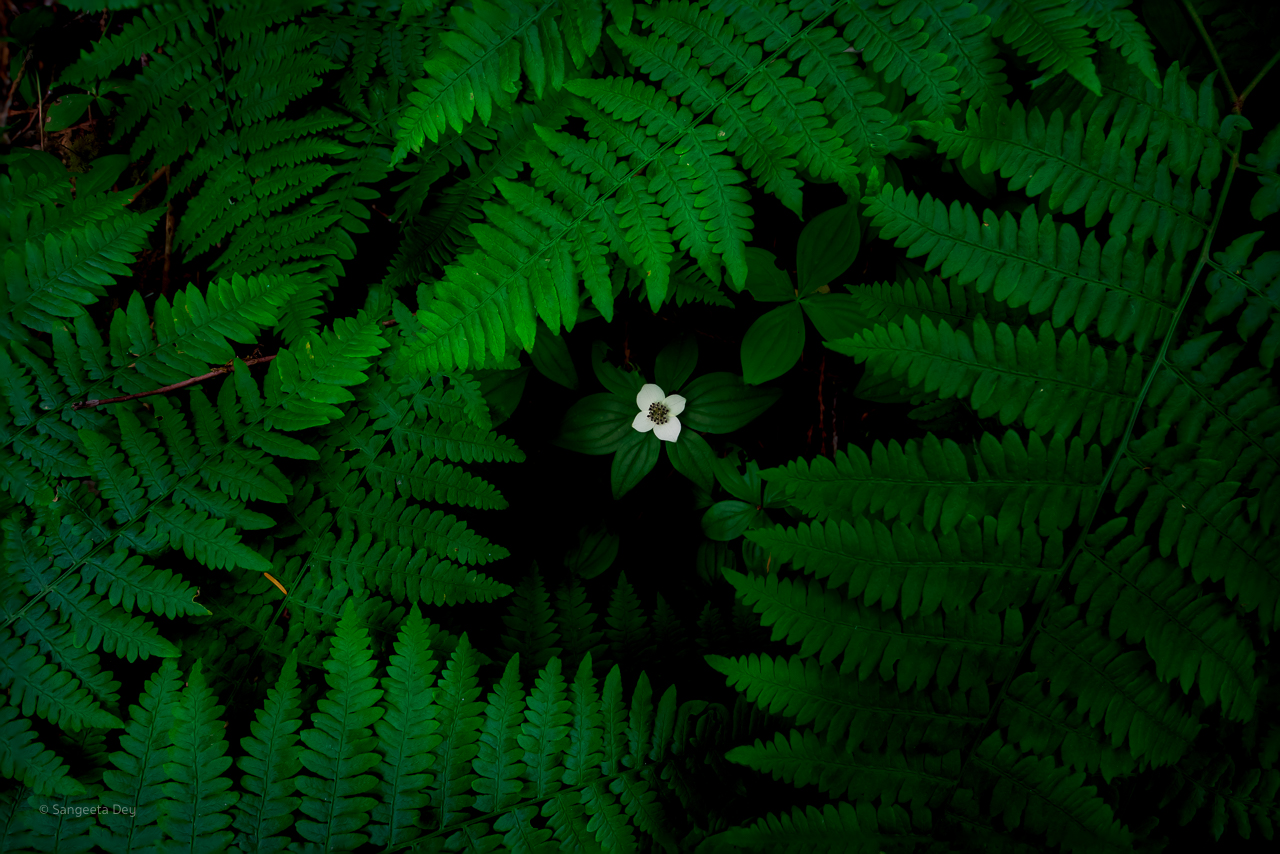 Memoirs of a Dream
Here is a dreamy fall scene from Yukon. Those beautiful beams were not planned when I was composing the shot. They appeared from nowhere. There must be a reason why they are called God Beams. They are so transformative. Now, that I look back, I cannot imagine this same scene without these rays. A dreamy place that I will be dreaming for a long time.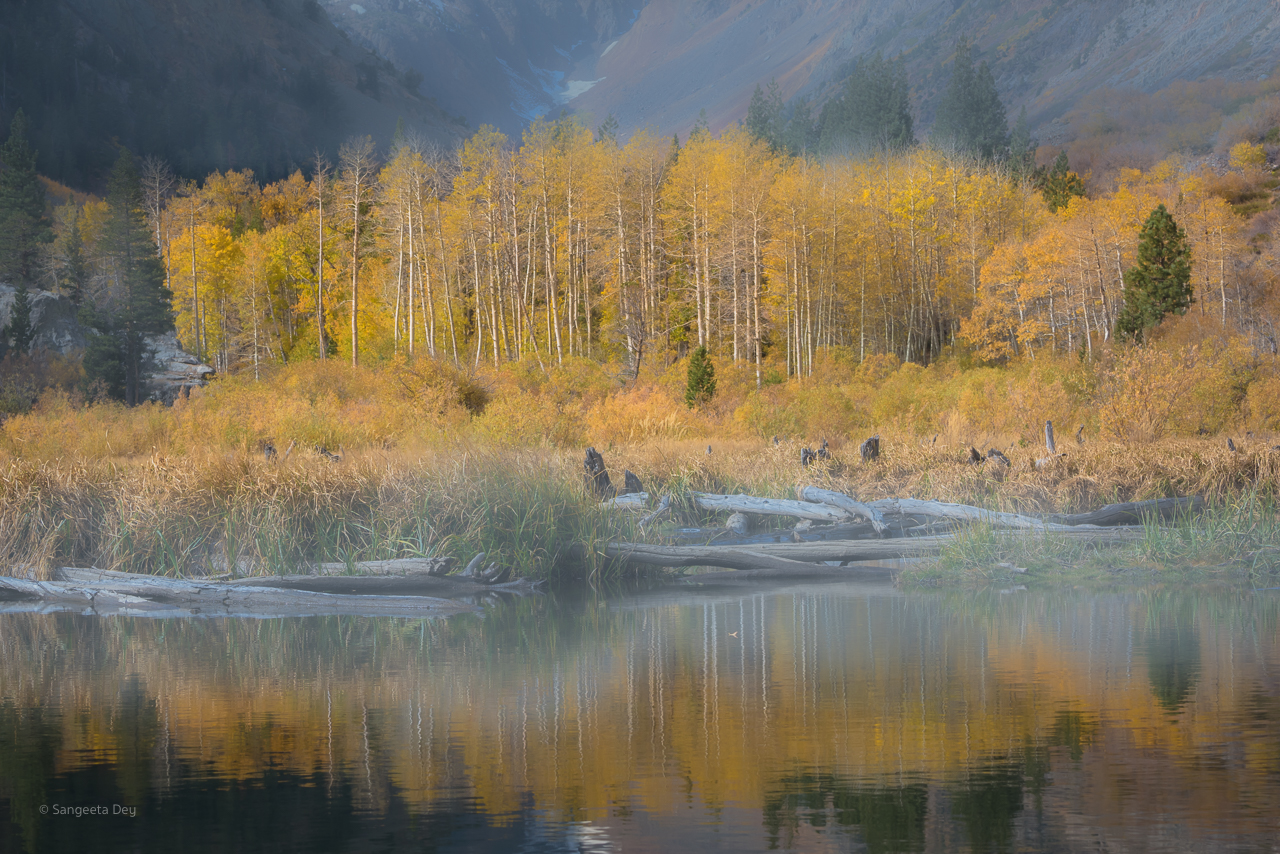 "Legends of the Fall"
While we are not entirely ready to wrap up summer, I am already looking forward to fall. Having lived in the East coast for the major part of my life, there is something about fall that I find very comforting. While the colors here in California are not as varied as in New England, I am gradually learning to appreciate the amber glow of aspens and orangish hues of grape vines as seen on the sides of the roads. Besides, East or West, there is something to be said about that sweet feeling when you bundle up in light layers and head out for a walk on leaf-covered trails. As I am eagerly anticipating the arrival of fall, here is a morning scene from my visit to the Sierra last year.
New Horizons
This is an evening scene of Patagonia wilderness. In one of my previous posts, I wrote about the tenacity of wind-swept gnarled trees of Patagonia. They have these beautiful shapes and no two trees are alike. This one was overlooking the valley below as if reaching out to new horizons.
Bent, Not Broken
The gnarled trees of Patagonia are a case study in survival and resilience. They withstand all sorts of treacherous weather conditions including high winds that can go north of 100 miles/hr. This particular tree was perched high on a cliff and was under 10 ft. in height. Autumn colors were at their peak at this time. The only way to capture this tree's beautiful windswept shape was to lie flat on the ground. As the saying goes, "the wind does not break a tree that bends."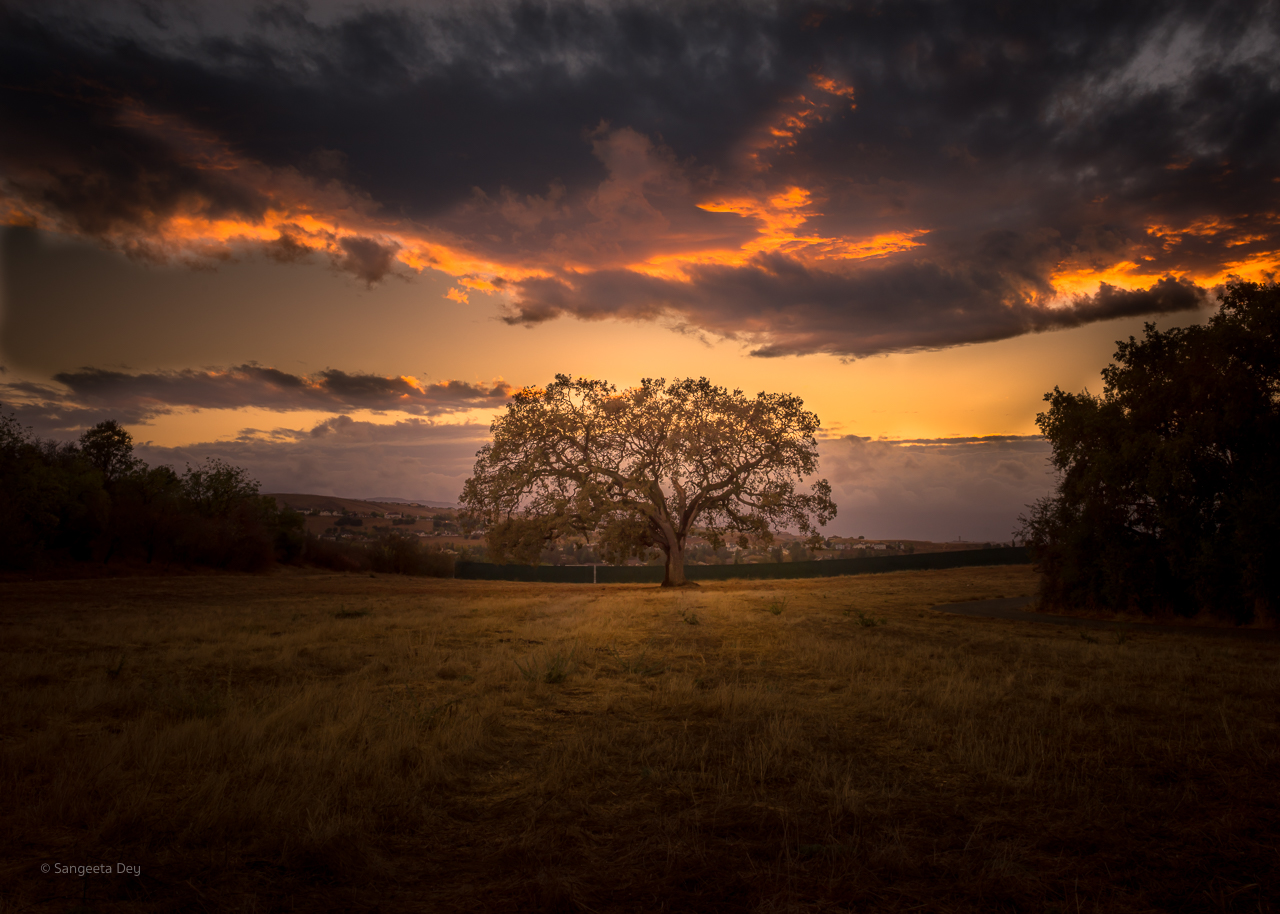 The Sentinel
No matter how crazy life gets, I know I can always walk to this park and my trusted friend would be there to greet me with its extended branches.
Haiku
This photograph has a story that needs to be told to understand where this is coming from. On this particular day, we got up at 4 AM and spent the next 3 hours hiking to get to a special vantage point to catch the sunrise. As I had already mentioned in one of my earlier posts, I had lost my headlight so was relying on stray lights from my fellow hikers' headlamps. The final stretch of this hike was off the trail and was almost a vertical climb. As I had no lights, I had to climb up spiderman style to make sure I had something to hold on to at all times while trying to secure my footing. Within a few minutes of arriving at this location, clouds took over making it clear that we were not going to get any shots. Also, the winds picked up and were as high as 60 miles/hour. It was hard for me to get a decent picture because winds kept destabilizing the tripod. My hands were also getting numb. As if we were not distressed enough, we were hit by a blizzard out of nowhere. At this point, we had to put away our gear and start descending to safety.

While we were struggling to get down, we realized we are surrounded by these trees with bright red fall colors that we hadn't seen on our way up because it was dark. These trees were swaying wildly in the wind. The snow and ice blowing through them further accentuated their beauty. Although we were in the middle of a full blown blizzard at this point, this particular scene had a zen like quality to it. Suddenly, a feeling of calm and serenity took over me and I no longer felt the rush to get down. In that storm, all of us pulled out our cameras and started clicking to capture this moment that was happening right before our eyes. This was that exact moment when the vibrance of autumnal colors was being taken over by the somberness of winter. It was like mother nature is painting a new canvas right in front of our eyes. This photograph might look like a textured painting, but high winds and snow gave it that appearance. I should also mention that I rejoiced this moment so much that instead of rushing down, I walked my way down at a much slower place, enjoying every moment of that zen like atmosphere. On a funny note, as I was walking down all by myself, I had this music playing in my head. If anybody cares, it was The Lonely Shepherd by Gheorghe Zamfir.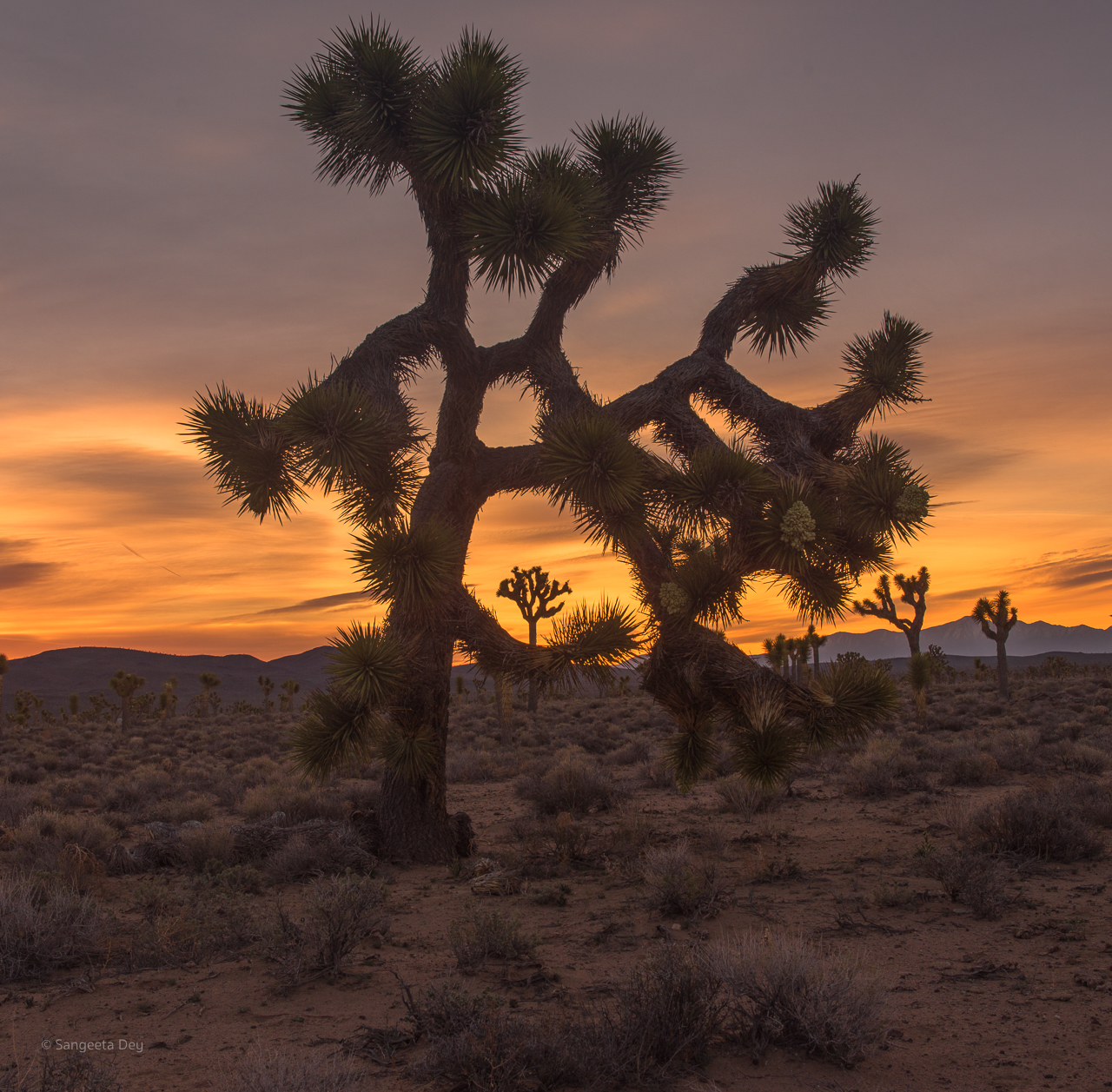 Picture-in-Picture
Sunrise in Death Valley as seen through the eyes of a Joshua Tree.
Afternoon Sonata
Here is a small scene that I encountered while walking around the Sierra in Fall. That whole region has a Midas touch this time of the year. What is not to love? However, I wasn't feeling particularly inspired on this day, that is till I decided to hike up to this place. I have no idea where I was. I am almost certain that I was on a private property which did not have fences, and I had just wandered here without realizing it. However, there I was at a time when the afternoon sun was creeping up. Despite hundreds of thousands of Aspens around, I loved how these young Aspens appeared in that dappled light, almost like a group of shy but excited children rehearsing for a future performance.
Rorschach Clouds
Many moons ago, back in grad school, I was required to take a class in the administration and interpretation of a psychological instrument named "Rorschach Inkblot Test." For those who might have never heard about it, it is a test where a patient is handed a card with obscure inkblot images and asked to tell the examiner what they see. The patient's responses are considered to be a reflection of their internal world; therefore, no two responses are alike. The photograph below is one of those scenes where these cloud formations reminded me of that projective test.
The Path
"It is during our darkest moments that we must focus to see the light."
~Aristotle
Stained Glass
US 395 is likely one of the most scenic highways to drive on in California. There are so many visual treasures along the way. This photograph is of winter foliage in the Sierra as the soft light of morning wakes them up. During these first few precious minutes, they show their colorful personality. It is as if sun rays are falling on these foliage via a stained glass.
"Mystery And The Mist"
Growing up in India, I didn't have TV during the first decade of my life. The after-school entertainment was mostly confined to listening to vinyl records and reading books. On my 8th birthday, somebody had gifted me the book, Grimm's Fairy Tales. That book expanded my imagination and took me deep into the realm of princesses, witches, fairies, enchanted forests and to places that could only exist in my mind's eye. As would be true with any of us growing up during those times, the characters in those books were shaped by our own imagination. We didn't have corporations like Disney telling us how Cinderella looked like or how Hansel and Gretel were feeling when they found themselves lost in the enormous forest. I read that book multiple times, and, to date, that book has largely shaped my vision in landscape photography. I am still chasing those childhood fairytales.
This is a scene that I had captured while walking through the Machame rainforest on Day 1 of our 7-day climb to the top of Mt. Kilimanjaro in Tanzania. As soon as I entered the misty atmosphere, I was overcome with that childhood nostalgia. The scene was straight out of my fairytale books. Perhaps,Little Red Riding Hood walked through that little path.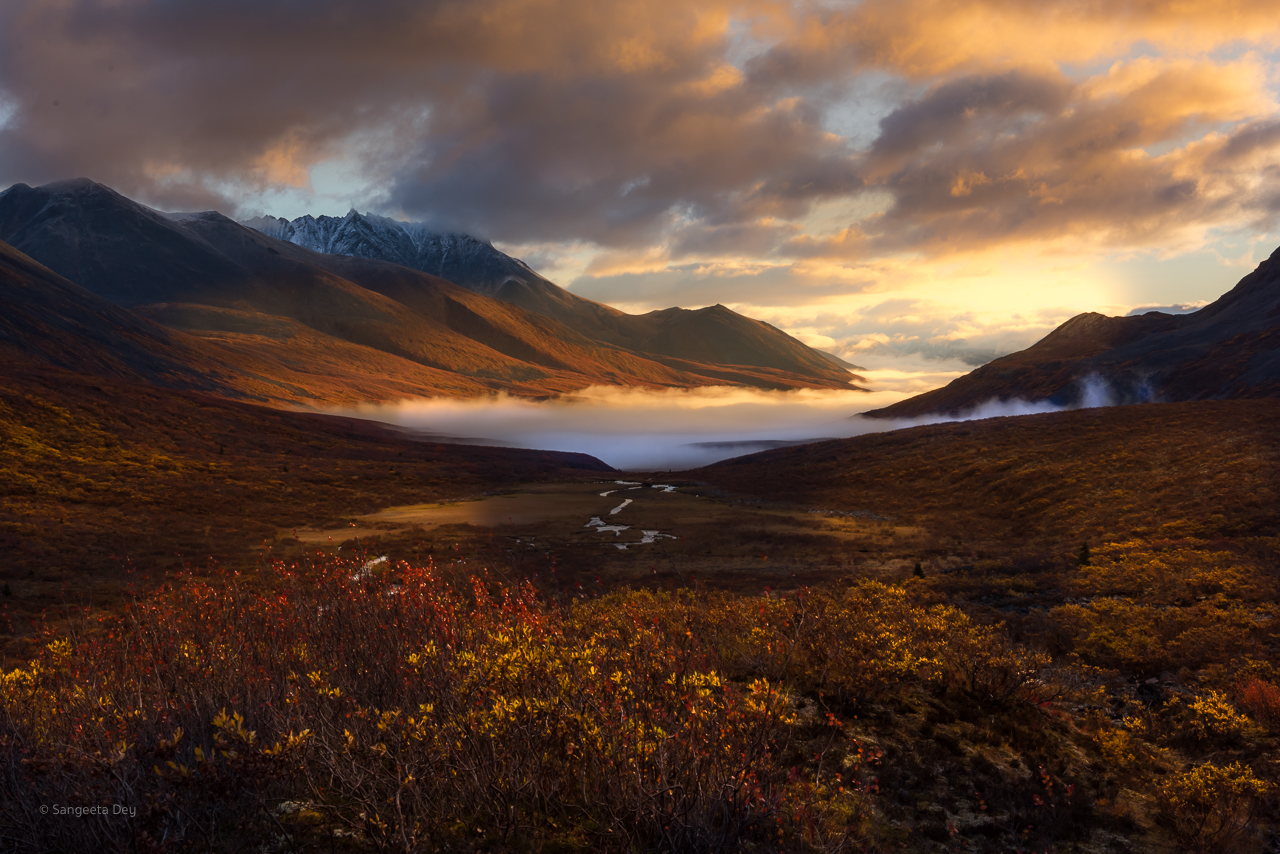 "Shadows of Silence"
Getting up early in the morning, stepping out of the tent, and then finding this scene unfolding……very hard to describe that feeling, specially when you realize that you are a few days away from the closest road, and no one can hear you for miles other than a couple of other photographers who are just as lost in the scene. This place is so remote and quiet that you can almost hear a flower bloom. Solitude and silence is what attracts me to wilderness. Given how noisy our world has become, it is the gift of these quiet moments that we can give to ourselves.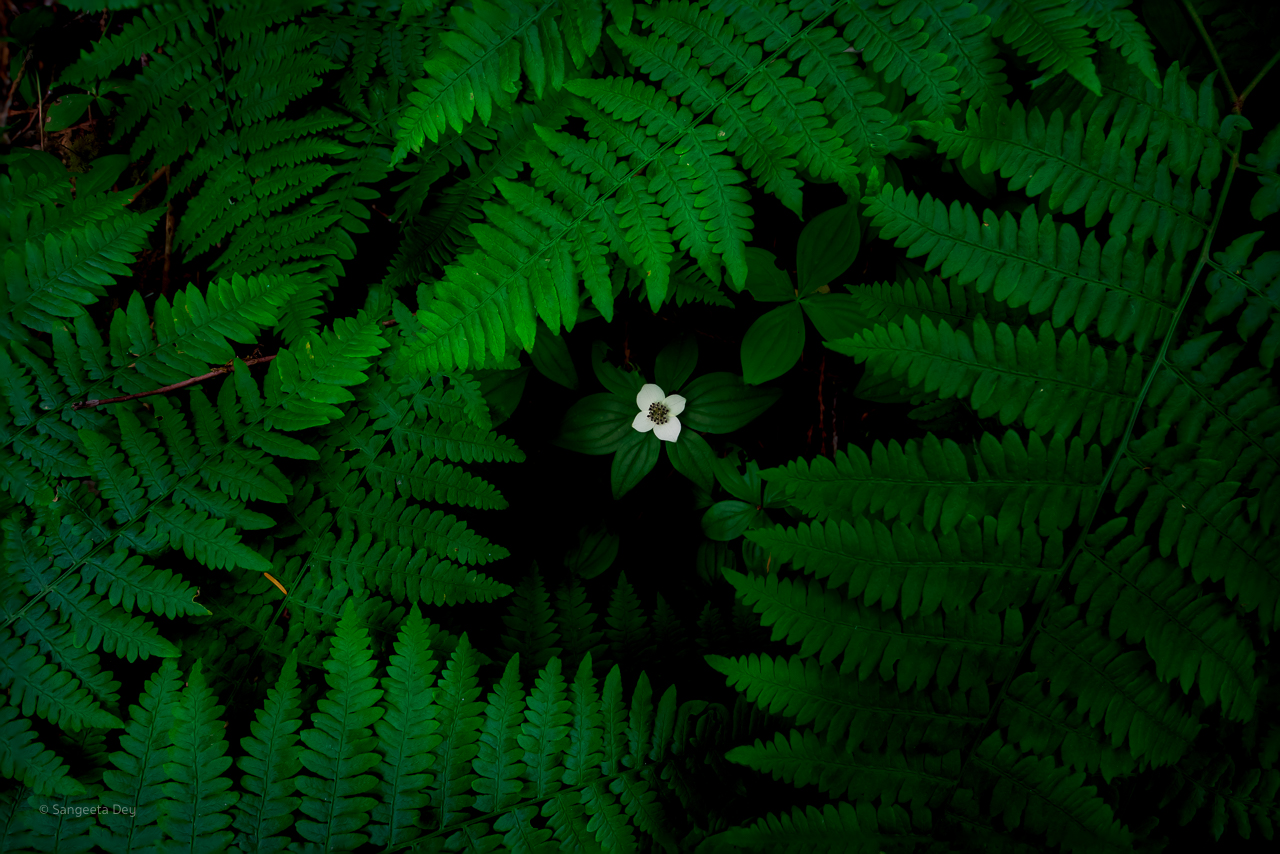 "Pearly Incognito"
I spent 4 days hiking around the Mt. Baker region in Washington. This area is an absolute jewel. No matter where I went, I was never too far from the sound of gushing water and deep green vegetation. Most of the trails are still buried under snow. After spending a day trying to hike one such snowy trail, I decided to give myself a rest day and explore around the cabin where I was staying. The cabin is located in a forested area with the beautiful Nooksack river flowing by it. This little scene was right behind the cabin. I might have walked by it numerous times, but only noticed this small scene on this cloudy day as I was walking around aimlessly. One thing is for sure, photography is not about learning to operate a camera. It is about learning to "see", a skill which will be a lifelong learning process for me.