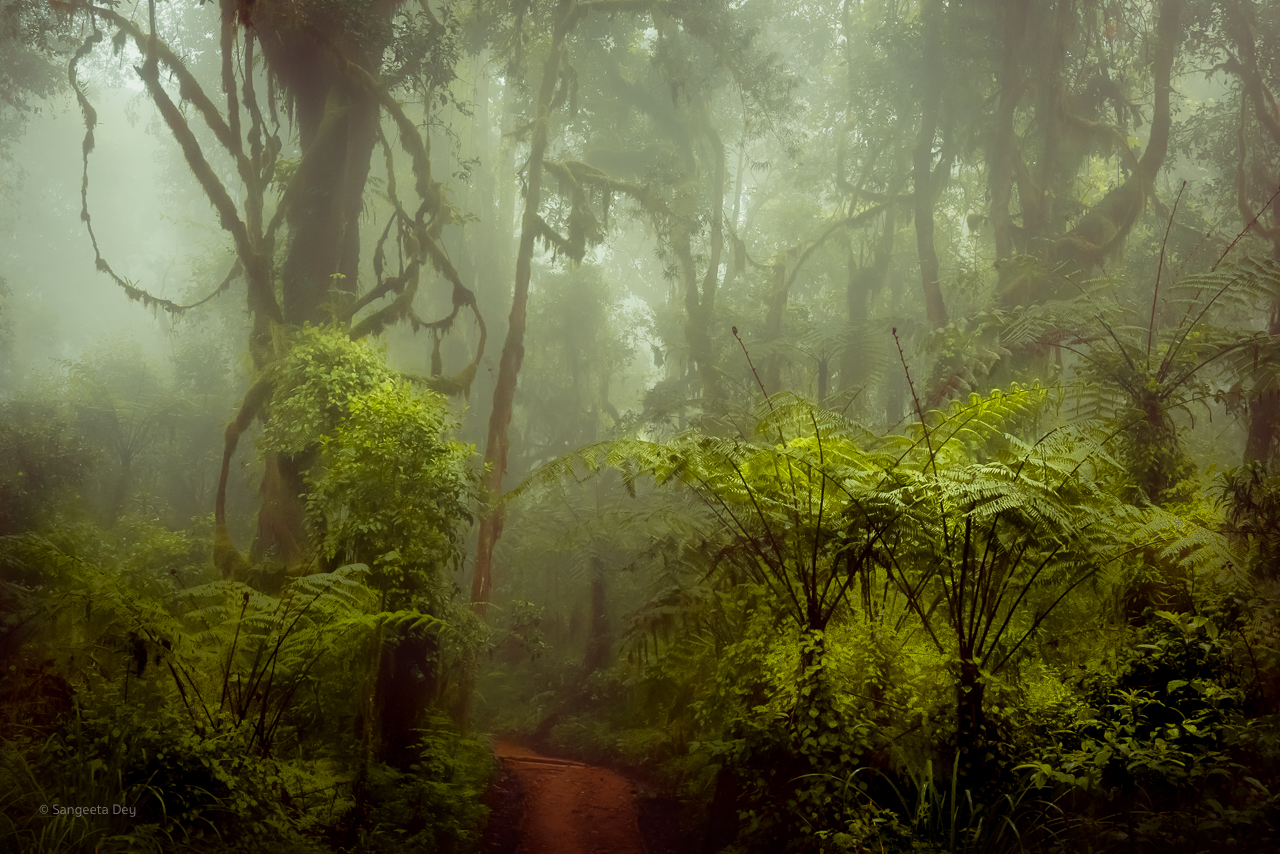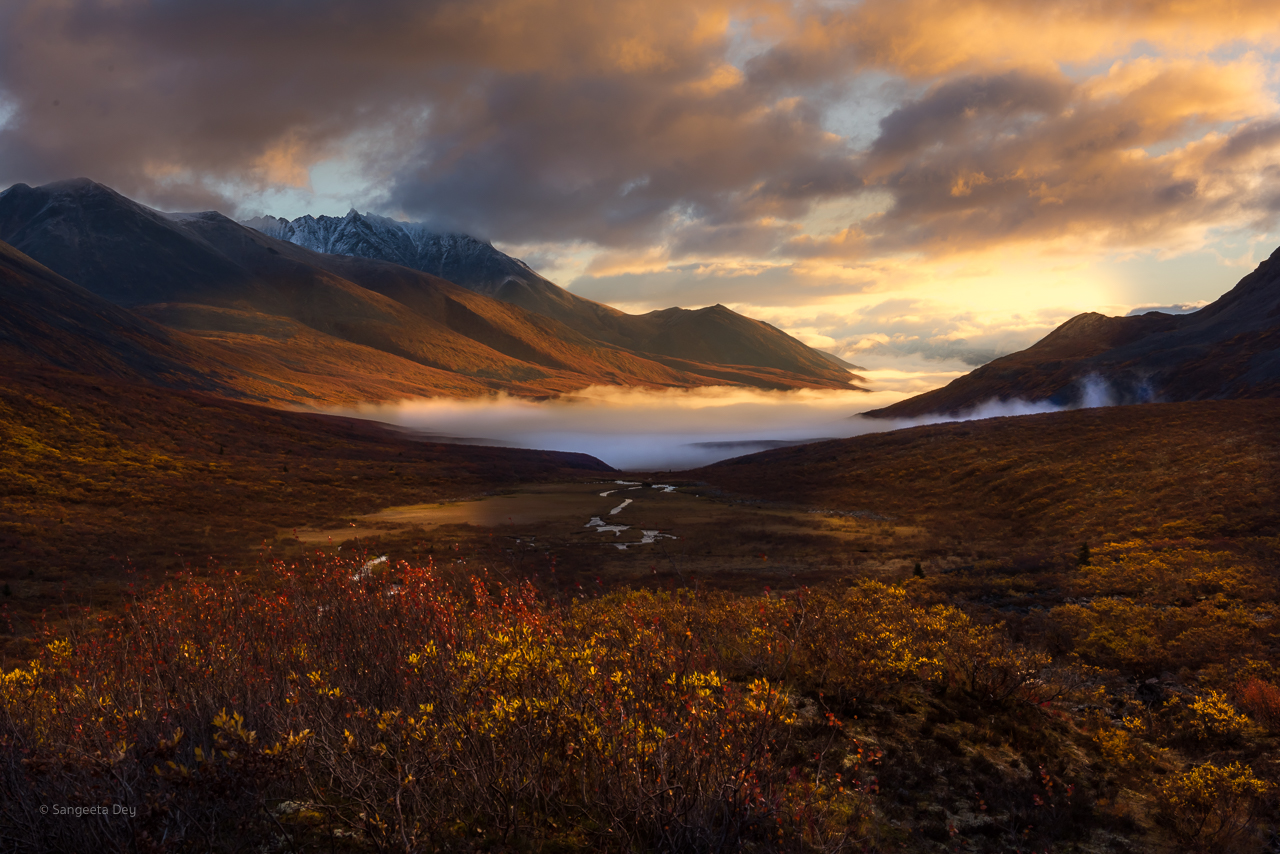 Shadows of the Past
Years ago, while I was working as a neuropsychology intern in the Behavioral Neurology unit in a hospital affiliated with Harvard Medical School, I had the good fortune of working with some of the best researchers in the field. One of the researches dealt with the study of artistic appreciation in patients with dementia. The study was conducted by providing dementia patientswith various cards depicting paintings from various artists. Thereafter, the patients would be asked to place those cards in order of their preference. This process was repeated with those same patients using same cards over several weeks. The findings of the research demonstrated that the artistic appreciation in patients with dementia does not change over time. Years later, as I embarked on my own journey as an artist, these findings reminded me how integral art is to our lives, and how deep it runs in our psyche so as to remain resistant to memory problems.

Below is an image that was captured on a cloudy day in Dolomites. I have seen some really beautiful photographs from this place with crazy weather conditions. However, on this day, the light was not at its best. I still took a few shots of this place as the scene looked very powerful in itself. I kept looking at this image for months, but didn't do anything with it as the light was not ideal. Over this weekend, I opened the image and it hit me that I was drawn to this scene not because of light or colors, but because of shapes, textures and lines. Besides, how could I have missed that cloud that mimicked the shape of the mountain peak in front of it. That cloud provided a kind of harmony and echoed the scene. So, here is an image that had some of the most commanding components, and yet it took me some 7 months to realize that this one didn't need any colors. This is only March, but I think this might be one of my favorite images from this year, and the one that I would still remember as being my favorite years later when I will have difficulty remembering my own name.
 
"Legends of the Fall"
While we are not entirely ready to wrap up summer, I am already looking forward to fall. Having lived in the East coast for the major part of my life, there is something about fall that I find very comforting. While the colors here in California are not as varied as in New England, I am gradually learning to appreciate the amber glow of aspens and orangish hues of grape vines as seen on the sides of the roads. Besides, East or West, there is something to be said about that sweet feeling when you bundle up in light layers and head out for a walk on leaf-covered trails. As I am eagerly anticipating the arrival of fall, here is a morning scene from my visit to the Sierra last year.
Shadow Rising
There is a difference between looking at a scene versus looking at the photograph of the same scene. In the field, when I am attracted to a scene, all my 5 senses are at work. As great as that capture might have been at the time, I have a hard time relating to it in the 2-dimensional medium unless it speaks to me within the current context of my life. There are times when I try to recreate the magic I experienced when standing in front of a scene, but more often than not, it is the state of my mind that dictates the direction of processing. Yesterday, it was heartening to hear students speak up for their rights in CNN's town hall meeting. They were fearless and their emotions were raw and unscripted. This is an image that I had started working on a few weeks ago, but didn't know the direction I wanted to take with it. Hearing the youngsters speak up made all the difference for me.
Shakti
Shakti is a Sanskrit derivative for feminine energy. It stands for feminine creative power in Hinduism, and is believed to be the cosmic energy that runs through the entire universe. For some reason, every year on the day of Internatonal Women's Day, I tend to post a portrait of a mountain as it seems to capture the same beauty, power, strength, energy and mystery that a woman stands for.
History of Time
As I have been thinking more about the definition of art and what makes an artist, I have been finding that people working in the field of science and art are more alike than different. The biggest factor that differentiates them is that scientists are data driven and their findings are expected to be objective. In contrast, artists work in the medium of subjectivity and are more driven by their emotions. However, that distinction aside, the biggest similarity lies in their "curiosity." Whether science or art, some of the biggest achievements in both fields have been accomplished by those who had the internal drive to ask thoughtful questions, and then have the motivation and passion to go and find answers. By that description, we lost one of the biggest scientists and artists of our time, Stephen Hawking. In his own words, "It's a crazy world out there. Be curious."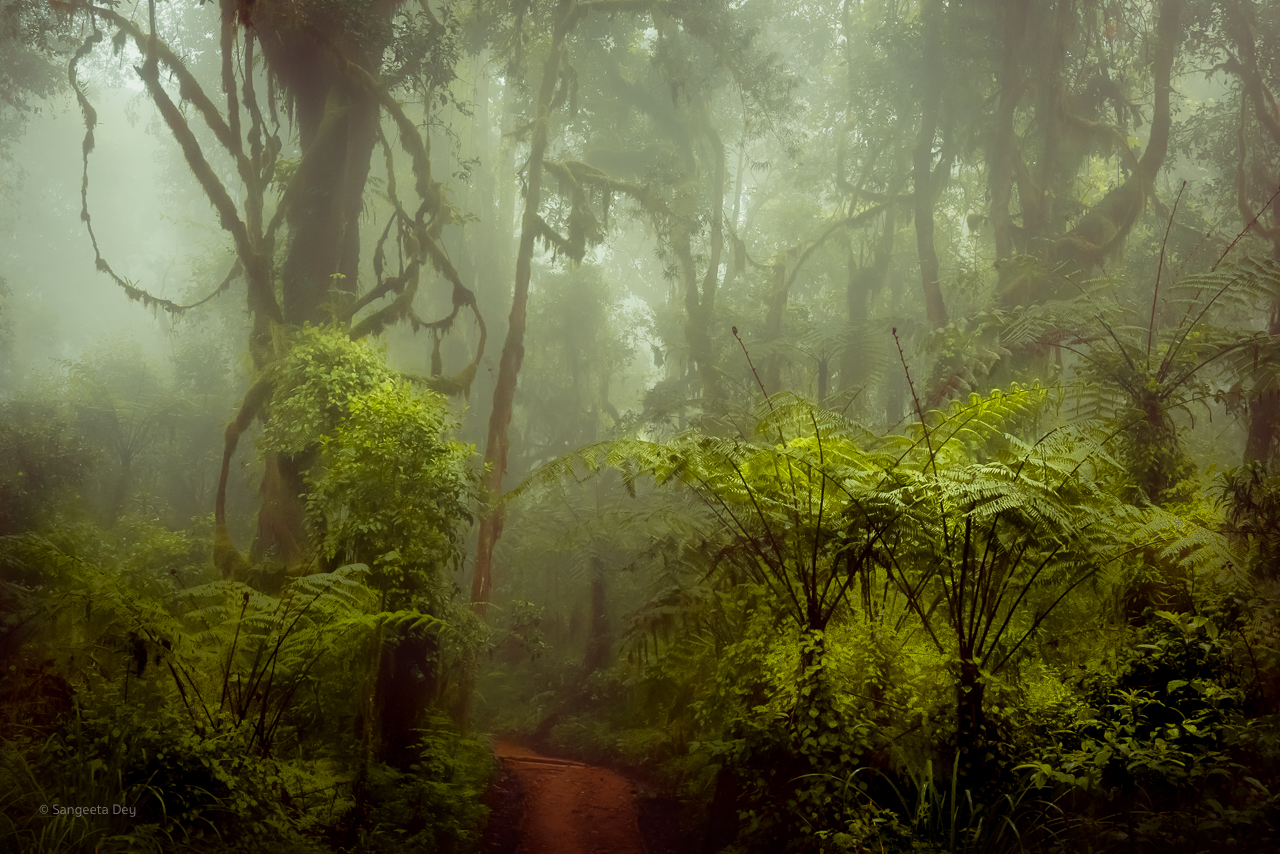 "Mystery And The Mist"
Growing up in India, I didn't have TV during the first decade of my life. The after-school entertainment was mostly confined to listening to vinyl records and reading books. On my 8th birthday, somebody had gifted me the book, Grimm's Fairy Tales. That book expanded my imagination and took me deep into the realm of princesses, witches, fairies, enchanted forests and to places that could only exist in my mind's eye. As would be true with any of us growing up during those times, the characters in those books were shaped by our own imagination. We didn't have corporations like Disney telling us how Cinderella looked like or how Hansel and Gretel were feeling when they found themselves lost in the enormous forest. I read that book multiple times, and, to date, that book has largely shaped my vision in landscape photography. I am still chasing those childhood fairytales.
This is a scene that I had captured while walking through the Machame rainforest on Day 1 of our 7-day climb to the top of Mt. Kilimanjaro in Tanzania. As soon as I entered the misty atmosphere, I was overcome with that childhood nostalgia. The scene was straight out of my fairytale books. Perhaps,Little Red Riding Hood walked through that little path.
A Matter of Light And Depth
As you might recall, I spent some magical days in the Canadian Yukon last September. Before we took a chopper that dropped us deep in the heart of wilderness, we spent some time driving on the Dempster highway. To say that the fall colors of low-growing Tundra vegetation around the highway was one the most unique things I had seen would be an understatement. The sight of rolling clouds, passing storms, dancing light around the distant peaks, made me pull out my camera at every opportunity. As the days are passing by, the memory of those valley of colors keep beckoning to go back.
"State Of Mind"
Apologies for being away from this page for so long. I came back a couple of days ago, and with the work piling up, had to hit the ground running. The jetlag refuses to go away. Ever had the feeling when you wake up from deep sleep thinking it is morning, and as you are on your way to make coffee and get on with your day, it hits you that something is not right. Well, it is not right because it is 6 PM in the evening and not morning. I don't think there is a word in English dictionary that defines that state of confusion. The jetlag has been playing some mind games with me. I thought of the photograph below as a reflection of my current state. I initially thought this was taken late in the evening with moon rising, and then realized that I didn't actually shoot anything with moon at this location. This was shot early in the morning as the rising sun stayed hidden behind a veil of morning fog with quiet reflections of the entire landscape on still water.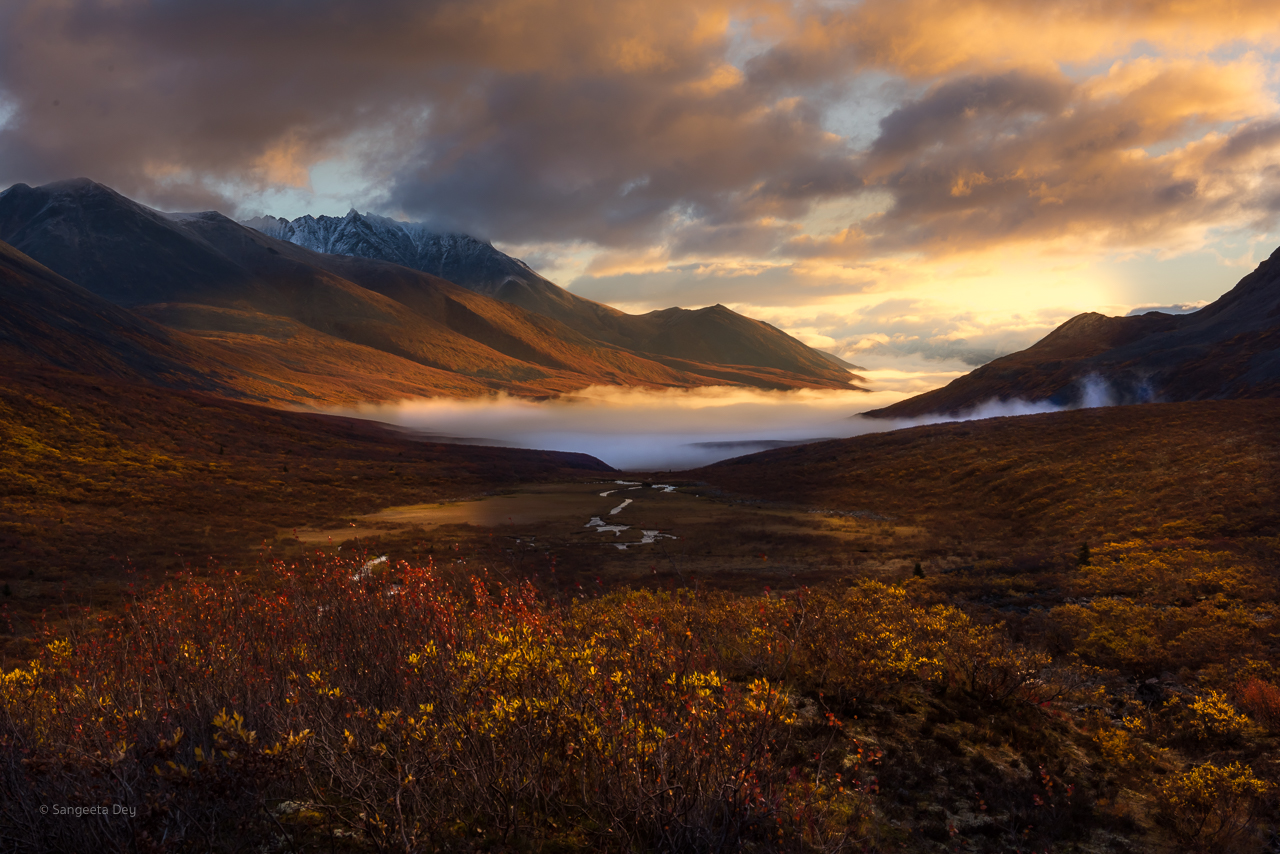 "Shadows of Silence"
Getting up early in the morning, stepping out of the tent, and then finding this scene unfolding……very hard to describe that feeling, specially when you realize that you are a few days away from the closest road, and no one can hear you for miles other than a couple of other photographers who are just as lost in the scene. This place is so remote and quiet that you can almost hear a flower bloom. Solitude and silence is what attracts me to wilderness. Given how noisy our world has become, it is the gift of these quiet moments that we can give to ourselves.
"Awaiting Oblivion"
After a long time, I am going back to a scene from Patagonia. That place is like a temple in my mind. Just thinking about the play of light and atmosphere against those spectacular peaks, gives me the same sense of calm and contentment that people achieve via meditation.
"Pearly Incognito"
I spent 4 days hiking around the Mt. Baker region in Washington. This area is an absolute jewel. No matter where I went, I was never too far from the sound of gushing water and deep green vegetation. Most of the trails are still buried under snow. After spending a day trying to hike one such snowy trail, I decided to give myself a rest day and explore around the cabin where I was staying. The cabin is located in a forested area with the beautiful Nooksack river flowing by it. This little scene was right behind the cabin. I might have walked by it numerous times, but only noticed this small scene on this cloudy day as I was walking around aimlessly. One thing is for sure, photography is not about learning to operate a camera. It is about learning to "see", a skill which will be a lifelong learning process for me.
"Desert Tides"
It has been almost two years since I last visited Death Valley National park, but the varied landscape of that place keeps calling me back. Unfortunately, it is also a place of extreme weather conditions and therefore not possible to go on a whim. I had posted a few photographs from that exhilarating day when I was there in the middle of a sand storm. This was my first time seeing desert in such dynamic conditions. The high winds pushed the sand particles so high up in the horizon that it was easy to forget that there is a sun shining beyond those sand clouds. Here is a monochrome version of the scene that captures the dance of light and shadow from that day.